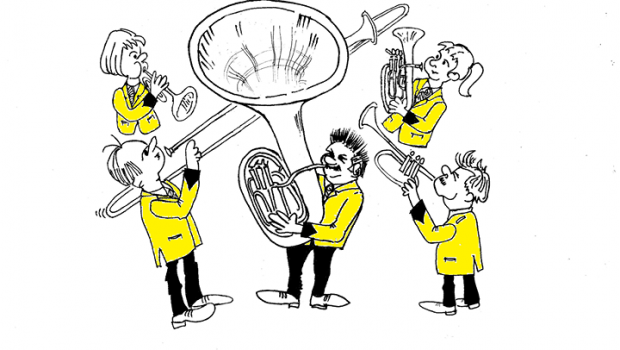 This year our annual Anna's Concert will feature the Brass Band Northwest on October 5th, 3:00P. The concert is FREE and childcare is available!
Online Shop with the UMC Market
The UMC Market is new and improved and offers us and our friends and family, the opportunity to receive a percentage rebate back for shopping via the UMC Market website at popular stores. The percentage varies by store but can be anywhere from 1% to as high as 14%. Sign up is easy and you will be immediately taken to the page which shows you all the merchants who are participating. Once you have signed up, each time you shop you can enter via the UMC Market and then select the merchant of your choice to start shopping and receive the discount. These donations will come back to St. Peter's to help supplement our budget.
Use this login to take you to the free signup screen:
Welcome to St. Peter's. Thanks for your interest in keeping informed about our activities. There's a lot going on at St. Peter's
Give Back to St. Peter's with Amazon Smile
St. Peter's is now signed up to be part of Amazon Smile, a program that offers .5% of each purchase made through the program to be given back to the church. When shopping through Amazon, use this link to register for St. Peter's United Methodist Church account and as a login for each order:
Purchases will be credited to the St. Peter's account.
St. Peter's United Methodist Church is celebrating its 50th Anniversary on September 14 at 10:30 am with a special service and buffet lunch and reception. Founding members will attend and will reminisce about helping to build a church when Bellevue's population was 14,350 and was growing rapidly.
Founding member Judy Ellis says, "After we moved to Bellevue from Seattle in 1959, the Conference asked a number of us at Seattle First to help organize a new Methodist church on the Eastside and so we agreed. It was a good fit for our family -- close to home, more convenient for our children, a chance to engage in more of the church activities we enjoyed and among our friends coming from Seattle First."
In addition to providing a faith home for people on the Eastside, St. Peter's began a tradition of outreach to the community. Now, fifty years later, Bellevue's population is estimated at 134,000 – almost ten times larger. And, St. Peter's has continued its tradition, creating a child care center, serving meals to the hungry, bringing worship opportunities to seniors, and opening its doors to the homeless for winter shelter.
St. Peter's received the Alliance of Eastside Agencies (AEA) Outstanding Faith Organization award in 2012. The award recognizes an exceptional faith group which has taken action and done an outstanding community service to help those in need in the eastside community.
Pastor Steve Baber says, "We are thankful for the faithful work of those who made this church a reality. We will continue to be representative of God's good works in this community and beyond for another fifty years."
About St. Peter's United Methodist Church
Established in 1964, St. Peter's United Methodist Church has grown with the northeast Bellevue area. Its facility is located on five acres of forested land with a beautiful view of Lake Sammamish. The individuals and families of this congregation are people from all parts of the world and nation.