December 1-25, 2017
Each day you add an item to the box or bag. Bring collected food to church on Sunday December 31 for a special dedication. IF you prefer you may make a contribution which will go to the Hopelink Food Bank of Bellevue.
Join us on December 16th from 10am - 2pm for a FREE Christmas Party! We are going to have food, fellowship, fun and games, a photo booth, and A Charlie Brown Christmas will be shown. Everyone is welcome to this free event!
Online Shop with the UMC Market
The UMC Market is new and improved and offers us and our friends and family, the opportunity to receive a percentage rebate back for shopping via the UMC Market website at popular stores. The percentage varies by store but can be anywhere from 1% to as high as 14%. Sign up is easy and you will be immediately taken to the page which shows you all the merchants who are participating. Once you have signed up, each time you shop you can enter via the UMC Market and then select the merchant of your choice to start shopping and receive the discount. These donations will come back to St. Peter's to help supplement our budget.
Use this login to take you to the free signup screen:
Give Back to St. Peter's with Amazon Smile
St. Peter's is now signed up to be part of Amazon Smile, a program that offers .5% of each purchase made through the program to be given back to the church. When shopping through Amazon, use this link to register for St. Peter's United Methodist Church account and as a login for each order:
Purchases will be credited to the St. Peter's account.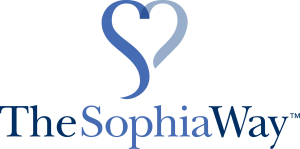 Please help us feed families and women experiencing homelessness on the Eastside by signing up to provide a meal here: http://signup.com/go/tMaKqVQ. The Family Shelter is currently averaging 25 people a night. The Women's Shelter currently has about 30 guests.
Welcome to St. Peter's. Thanks for your interest in keeping informed about our activities. There's a lot going on at St. Peter's