Welcome to St. Peter's in Bellevue! St. Peter's is a genuinely friendly church. We want you to feel "at home" in our worship services and at other activities and events. If you do not have a church home, we invite you to join with us!
December 1-25, 2017
Each day you add an item to the box or bag. Bring collected food to church on Sunday December 31 for a special dedication. IF you prefer you may make a contribution which will go to the Hopelink Food Bank of Bellevue.
Join us on December 16th from 10am - 2pm for a FREE Christmas Party! We are going to have food, fellowship, fun and games, a photo booth, and A Charlie Brown Christmas will be shown. Everyone is welcome to this free event!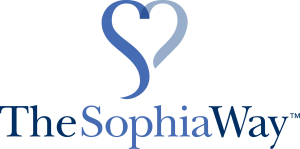 Please help us feed families and women experiencing homelessness on the Eastside by signing up to provide a meal here: http://signup.com/go/tMaKqVQ. The Family Shelter is currently averaging 25 people a night. The Women's Shelter currently has about 30 guests.
Bring the whole family and join us Christmas Eve, December 24th at 8:30 am & 10:30 am and at 6 pm for a candlelight service of lessons & carols! Children are invited to come and be a part of the manger scene. Childcare is provided. Come experience Christmas in a new way at St. Peter's!